Various art skill training courses
Publication Date :
Last updated:2019-01-26
View count:1123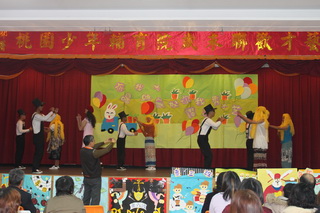 ---
The reform school have been established various kind of artistic skill training courses include band, diabolo, dance, Hakka teaching, guitta, horticuture and unicycle. The purpose of establishing such many artisic skill training courses is to cultivate students spirit and convert their stubborn natures into gentle and merciful behavior, During long-term learning, training and performing, the benefit of exertion of those artistic skills is more and more obious, and the result of edification for students is excellent, through the artistic skill proformances, students may perfect their minds and souls, improve behavior, release pressure, eliminate feverish and unstable atmosphere, explore their potential interests, cast off limitation of freedom of activity, spirit and soul, and focus on self-improvement and self-examination.
The institute have established various art skill training courses for the purpose to cultivate students spirit and we hope through those art skill training that will help students to make a living after leaving the school in the future.
Those art skill training courses are including:
1.Horticulture course, three time a week.
2.Hakka teaching, once a week.
3.Diabolo, twice a week.
4.Bend, three times a week.
5.Dance, twice a week.
6.painting, three times a week.
7.pottery, three times a week.
8.guitar, once a week.
---